Colour Savvy – Helping You Achieve Success In Your Work Life
by Susan Geary and Anne Bulstrode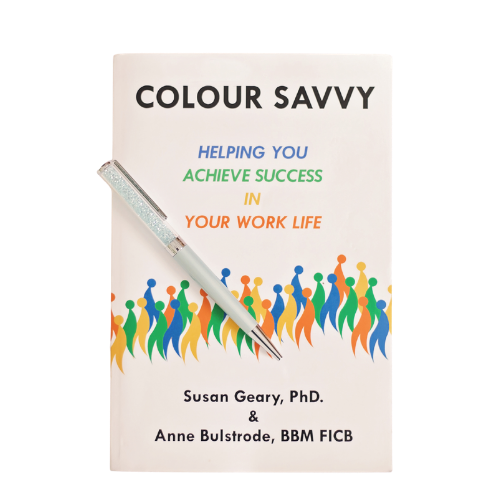 How can you succeed and thrive in the challenging work world that exists today? One way is by understanding yourself and those around so you can maximize your success in the workplace. This easy to read book will help you understand the 4 different temperaments (Authentic Blue, Inquiring Green, Organized Gold, Resourceful Orange) through a series of fun and insightful activities. This knowledge will help you appreciate others, interact with them more effectively and achieve your work related goals. Colour Savvy could change your life!
Colour Savvy is available from Career/LifeSkills Resources Inc. for $21.95 CDN.
Available for order Online or by Phone at 1-877-680-0200
Coming January 2021 – Your Personality Unlocked: Living Life to its Fullest
Are You Ready to Up Your Potential?
Upping Your Potential is about you and/or your organization stepping outside your comfort zone, learning who you are and embracing your strengths and challenges to expand your boundaries.